I was browsing the warrior forum when I saw the Ink Themes of Neeraj Agarwal. The theme is very easy to change for different niches and you can use it for all your domains with free developers license.
Here's more info: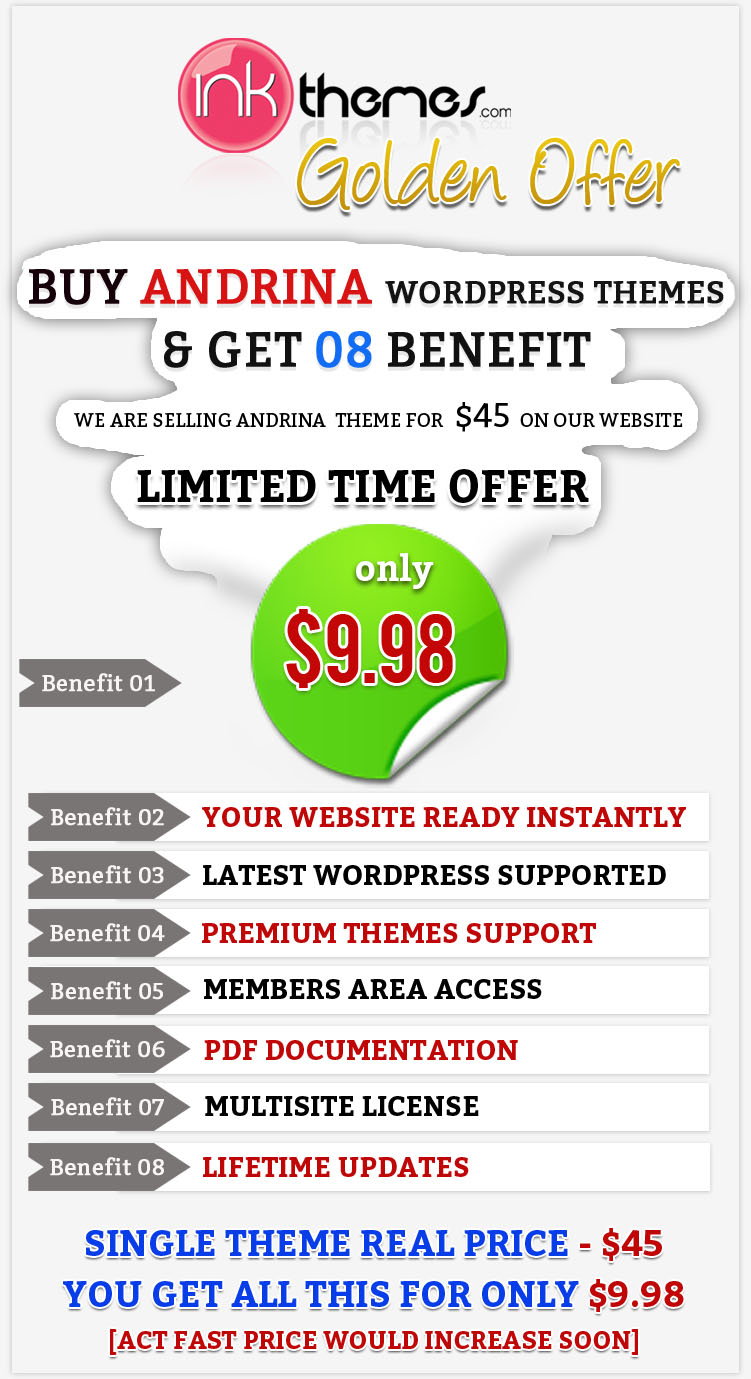 You can get more information below:
==> http://www.warriorplus.com/linkwso/q3h5n9/1738
.